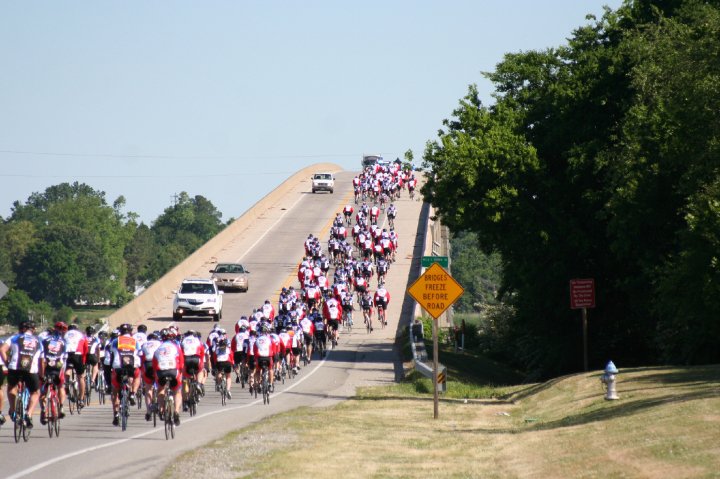 If you're planning on attending Police Week 2011 and have an interest in cycling then you must consider riding for
Law Enforcement United (LEU)
.
LEU is made up of over 400 law enforcement officers from across the country. These riders, and their support personnel, converge on Chesapeake, Va., to kick off their three day, 250 mile ride that ends at the Pentagon Memorial just outside of Washington, DC. Meeting them at the memorial are hundreds of survivors of fallen law enforcement officers who are in town for the essential Concerns of Police Survivors grief seminars, Candlelight Vigil, and other memorial events that occur throughout the week.
Why must you ride?
100% of the money you and other LEU riders raise is donated to Concerns of Police Survivors and the
ODMP
. Last year, following their inaugural ride, LEU was able to donate $100,000 to COPS and $20,000 to ODMP. These donations are critical for the ability of both organizations to provide essential services to survivors and law enforcement officers who have been affected by a line of duty death.
Your daily visits to the ODMP is made possible because of LEU
!
So, don't just come to Police Week.
Participate in Police Week
. Learn more about
LEU and make that commitment to join today.