In May 2010, at the beginning of Police Week, the inaugural bicycle ride for
Law Enforcement United
kicked off in Chesapeake, Virginia. Over the next three days, over 200 riders rode the several hundred miles to an amazing arrival ceremony at the Pentagon Memorial in Arlington, Virginia. I had the honor of being invited to the arrival ceremony at the Pentagon and it was one of the most powerful events I've attended since founding the ODMP.
The amazing men and women of LEU raised more than $110,000 for
Concerns of Police Survivors'
Kids Camps and $20,000 towards the annual operating expenses of the
Officer Down Memorial Page
.
Law Enforcement United now has over 400 members (riders and support members) and is currently accepting
new member applications
for the May 2011 ride. In 2010, Law Enforcement United was represented by teams from as far away as Texas and Minnesota.
It would be great if the 2011 ride had a team, or even a single rider, from each of the 50 states.
To learn more, or to
submit a new member application
, visit the
LEU website today
.
Watch this video to learn more about how the children of fallen of fallen officers receive support at the C.O.P.S. Kids Camps, funded in part by Law Enforcement United.
As a member of Law Enforcement United, you would be helping to make these Kids Camps even better!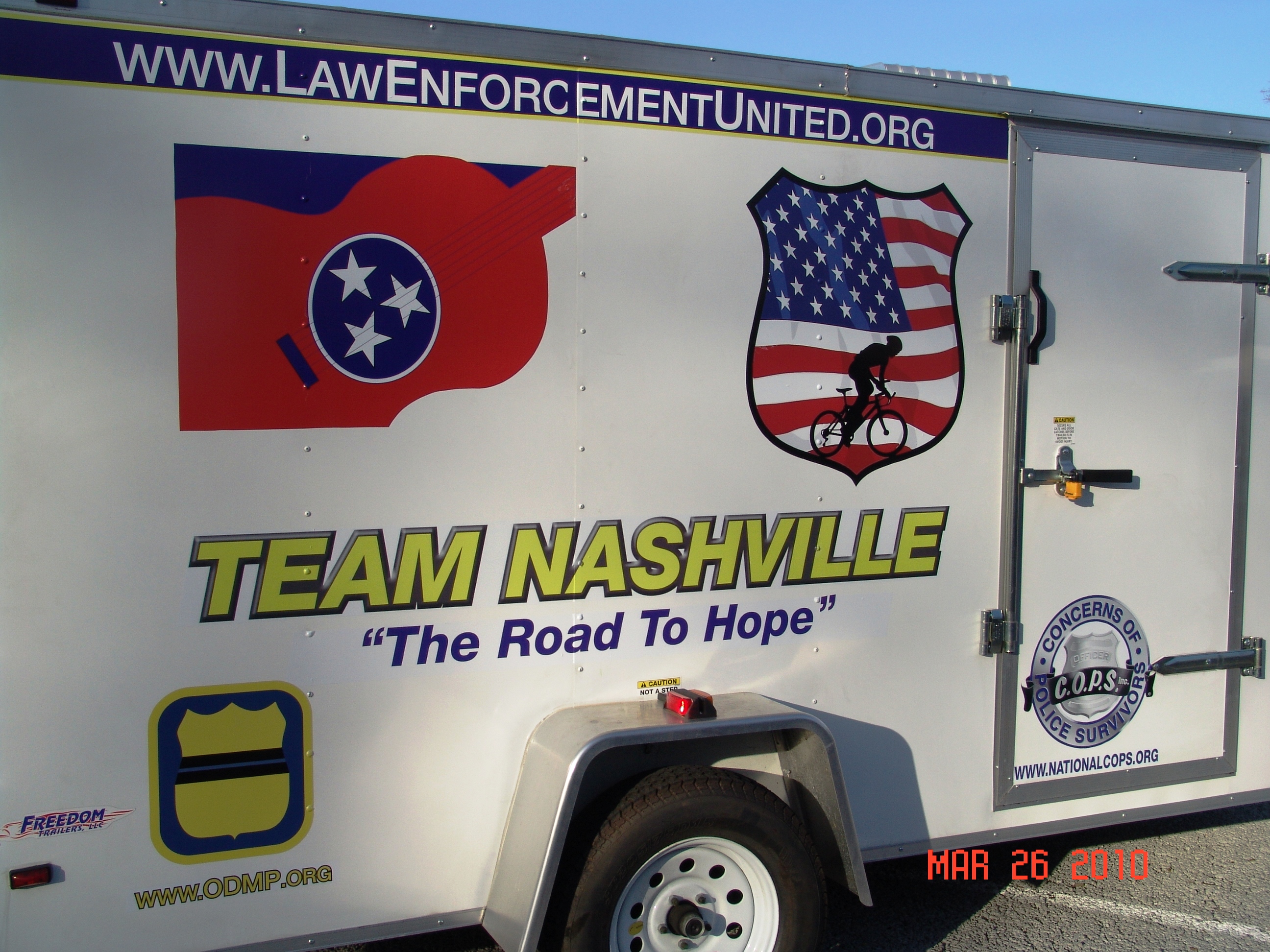 Team Nashville's support trailer.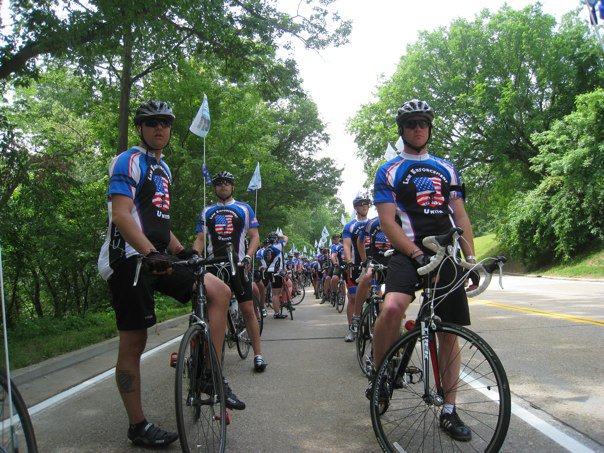 Riders from Law Enforcement United pause for a picture!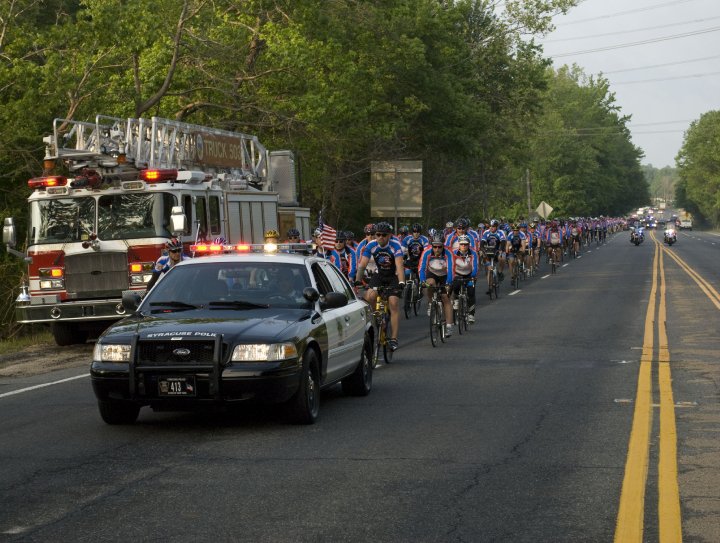 LEU riders with an escort from a Syracuse, NY, police car!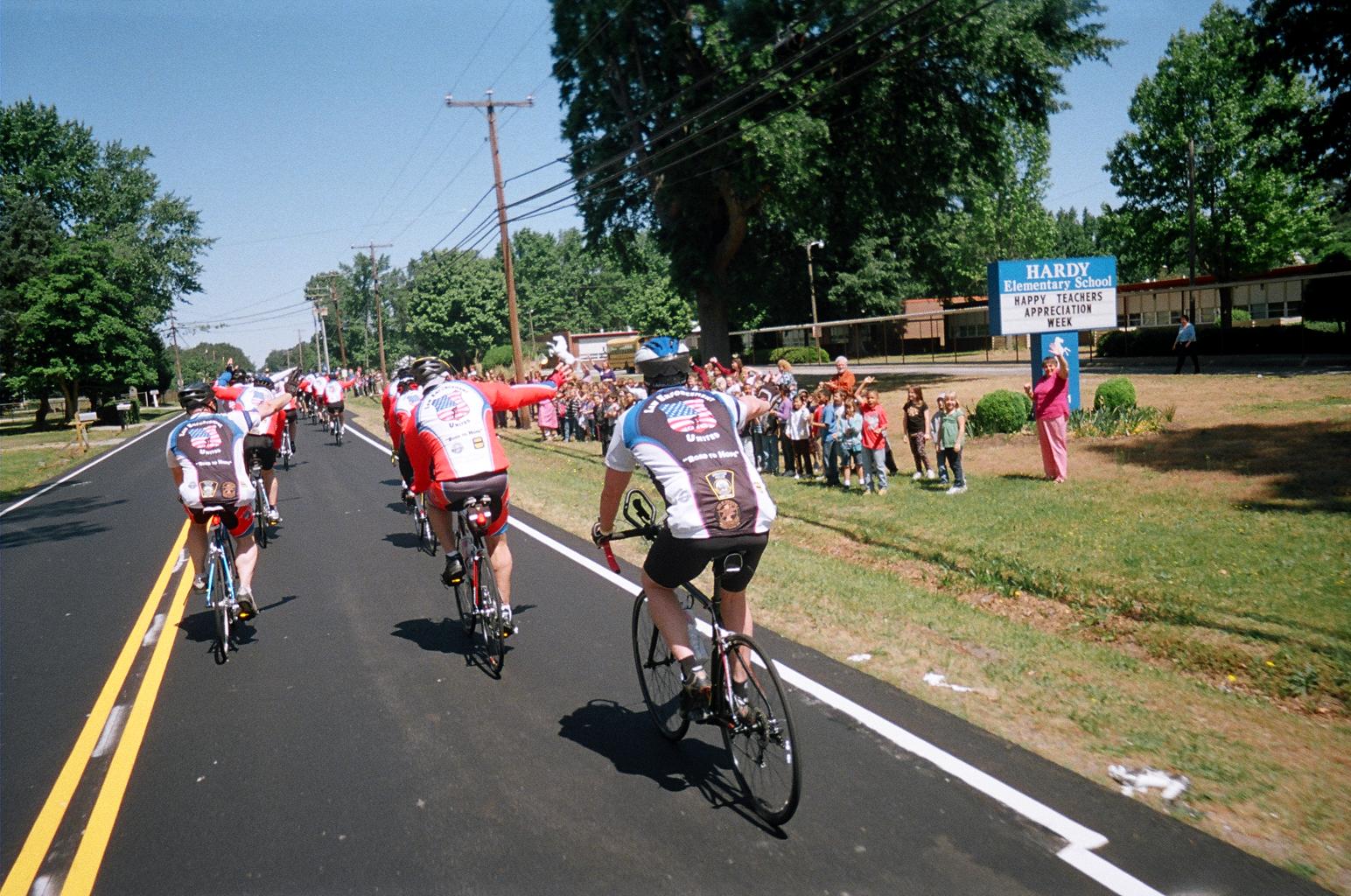 This is what it's all about.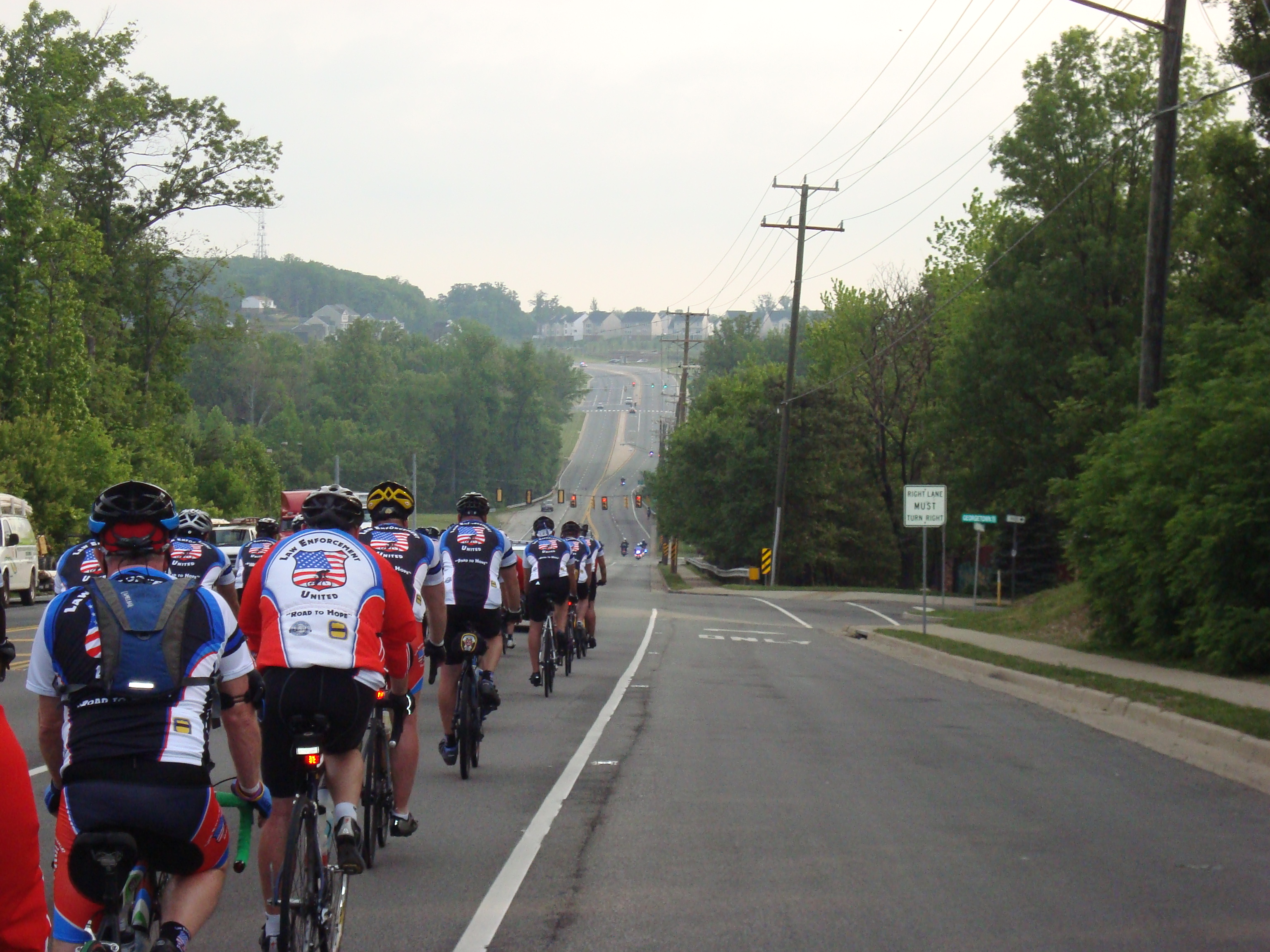 The downill.